One of the great features for Winter '14 is embedded charts/analytics.  This is a great feature to add some visualization to your records and objects in Salesforce.  Here is a quick example on adding a Case chart to your Account to monitor their distributed activity.
1.) Create your case report, in this example I did a generic report on summarizing by case types and pulled that into a pie chart.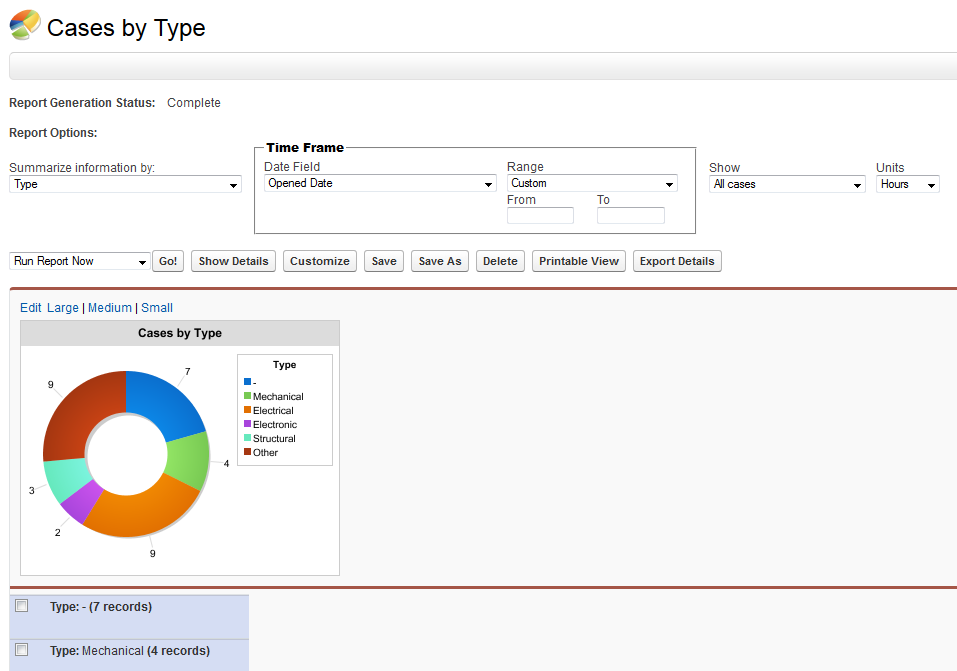 2.) Edit your page layout, in this example I added a section called Client Support to the Account page and dropped my chart into the section.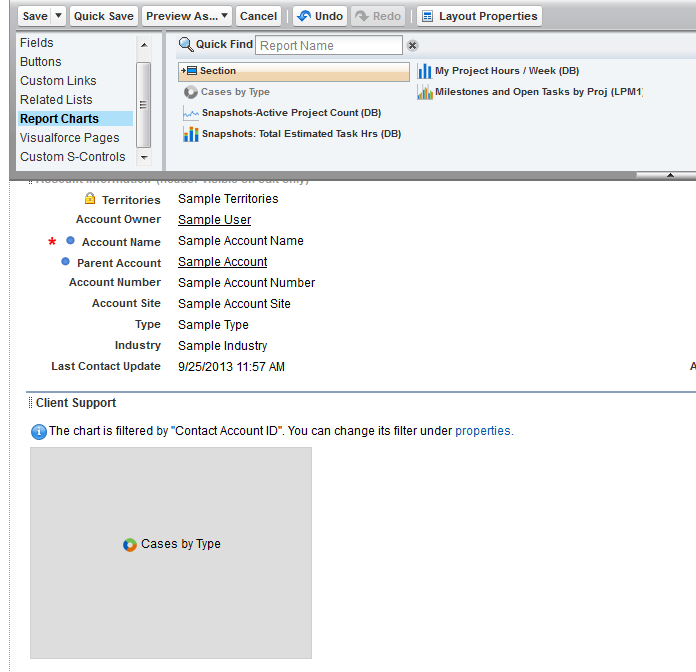 3.) I did change the filtering from Contact Account Id to Account Id, since I wanted to monitor the Account assigned to the case, regardless of whether a contact was assigned or not.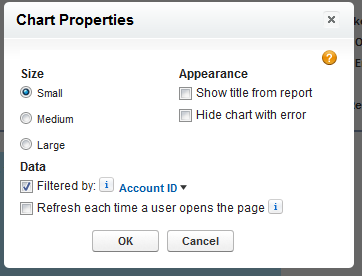 4.) Navigate out to your Account and the chart is there, very powerful visualization!!