Monthly Archives:
August 2013
Happen to miss today's road to dreamforce episode like this guy? (thumbs pointed in!) Looks like you can view the recording, browse on over to:
http://www.salesforce.com/live/roadtodf13/ep01.jsp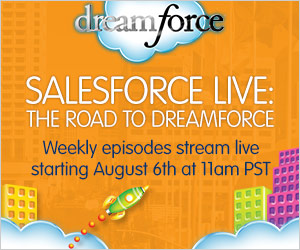 Recently took running back up….because hey, I'm getting a little large!  I've made some good progress in the past couple of months so I decided to run a 5k.  This one was in Raleigh, called Dog Days 5k.  Ran my best time yet, I think I'm hooked.